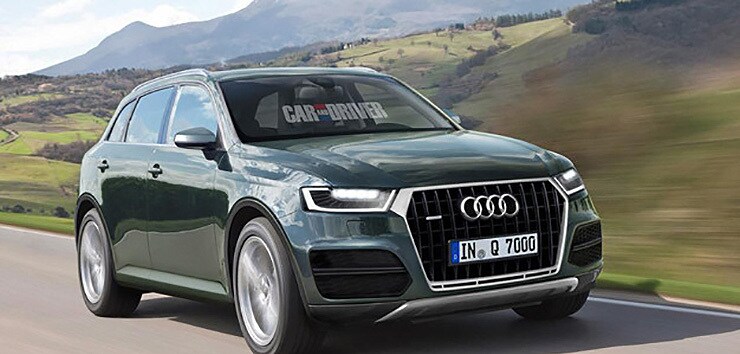 Late last year, Audi CEO Rupert Stadler made the exciting announcement of increasing their 49-car fleet to an impressive 60. Among them are sure to be cooler-than-cool sport compacts and plush crossovers-and of course, the luxury SUV. Few segments are experiencing more demand right now, and the capacity for innovation in both aesthetic and technology is high. After all, it's the segment that fits in least with our environmentally friendly and minimalist zeitgeist. Yet the demand for bigger cars remain, as families remain in urban areas and continue to grow.
Arguably the sexiest automaker these days, Audi's taken it onto themselves to make the SUV appealing again. The Los Angeles Auto Show in November will set the stage for Audi to unveil a number of new concepts, including the Q9, which are united in the automaker's brand new design language courtesy of new design chief Marc Lichte. Automotive News has reported that the new Q9 will utilize a supersized version of the MLB Evo platform, further fuelling speculation that the recently trademarked Q9 will be a SUV.
Though Audi's hardly lacking in more sizeable offerings-the Q7 comes to mind-the Q9 could serve as a full-size contender for the Escalades and X7s of Cadillac and BMW, respectively. Stadler has hinted strongly at this direction at the announcement last year, and the timing fits. Stay tuned for updates!
Source:
Dilawri Auto Blog
Date Posted: September 11, 2014