A5 and TT also achieve strong resale values 
Audi achieved multiple victories in the Canadian Black Book 10th annual 2017 Best Retained Value Awards, winning the "Luxury Car" prize with its sleek A7 four-door coupe, while also earning second place in the same category with the popular A5 sport coupe and convertible. Additionally, Audi's Q5 once again ran away with the "Compact Luxury SUV" segment, and TT held onto second in the "Sports Car" class. 
"Depreciation is the single largest expense of owning a vehicle, more than gas, maintenance or insurance," said Brian Murphy, VP Research and Editorial, Canadian Black Book. "Understanding your vehicle's retained value is extremely important for anyone researching to buy, sell or trade-in any vehicle."  
In other words, the real price paid for a car is the difference between the cost of purchase and what's left over when that vehicle is traded in or sold later.  It's also important to understand that CBB's "2017" Best Retained Value Awards are focused on 2013 model year vehicles. Vehicle values are tracked over four years, which involves CBB "analysts scouring hundreds of thousands of sales transactions and other data points from live auctions, online auctions, dealership and other proprietary sources," says the third-party analytical firm in a press release. Awards are given to vehicles that maintain the highest percentage value when compared against their original Manufacturer Suggested Retail Price (MSRP). 
Audi A5 wins 2017 ALG Canadian Residual Value Award
Audi came out on top in the latest 2017 ALG Canadian Residual Value Awards too, the A5 sport coupe and convertible taking "Premium Midsize Car" honours. Why are there two different residual value awards? The difference between the CBB awards program and ALG's is that CBB analyzes past performance and ALG forecasts the future. This said ALG expects the 2017 A5 to hold its value best in the premium midsize car segment over three years. ALG Canadian Residual Value Awards winners are chosen after studying the competition within each vehicle segment, as well as historical vehicle performance and industry trends. Additionally, vehicle quality, production numbers relative to demand, pricing, and marketing strategies are factored in.  Of note, the Audi A4 luxury-sport sedan was ranked second in the same class as the A5, while the A7 achieved second-place in the "Premium Fullsize Car" segment, plus the A3 and Q7 were ranked third in the "Premium Compact Car" and "Premium Midsize Utility Vehicle - 3 Row" categories respectively.  Such strong retained value results for all Audi models mentioned make them smart choices within their respective segments, a purchasing decision that should pay dividends when trade-in time arrives.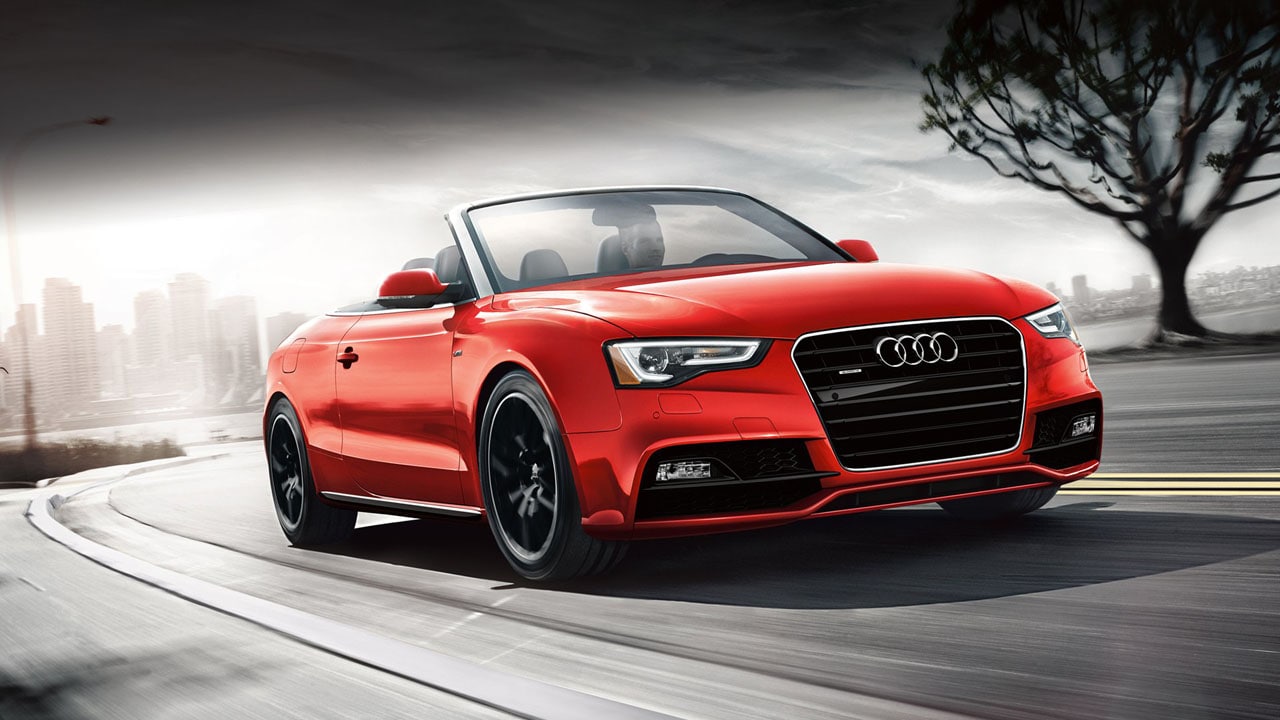 Story credits: Trevor Hofmann, Canadian Auto Press  
 Photo credits: Audi   
 Copyright: Canadian Auto Press Inc.